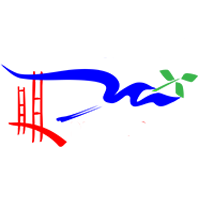 Apply to serve on NorCalPCA's Board of Directors!
The Northern California Peace Corps Association (NorCalPCA) is governed by a volunteer Board of Directors elected by the membership. At every Annual General Meeting, an election is held to fill open positions on the Board. The expectations and requirements for board members are listed below.
If you are interested in taking a leadership role in one of the largest RPCV chapters in the country and feel like you would be able and willing to fulfill the responsibilities of the position, please nominate yourself by completing and submitting the NorCalPCA 2017 Board Director Nomination Form by midnight January 7th, 2017.
Board Election Schedule:
December 23 – January 7: Nominations (Close at midnight of January 7, 2017)
January 18 – January 27: Electronic Voting (Closes at midnight of January 27, 2017)
January 28: Annual General Meeting: Paper Ballots Available and then Election Results Announced
NorCalPCA Board of Directors Description and Requirements:
The Northern California Peace Corps Association (NorCalPCA) is a registered 501(c)(3) nonprofit incorporated in California. The Northern California Peace Corps Association has four goals. They are:
To support Returned Peace Corps Volunteers residing in Northern California.

To promote a better understanding of the people of countries in which our RPCVs have served, the third goal of the Peace Corps.

To continue making the world a better place through community service and offering small grants for community development projects

To advocate for the needs and goals of returned Peace Corps Volunteers.
NorCalPCA is managed by a volunteer Board of Directors. The NorCalPCA Board of Directors are annually elected by the NorCalPCA membership to serve two-year terms. Board members must be current NorCalPCA members. All Board positions are unpaid.
NorCalPCA Board members are responsible for promoting the mission of the organization, maintaining the organization's financial health, supporting member needs, and managing the operations of the organization consistent with the Bylaws.
Board members are expected to devote at least 10 hours per month to their board duties in addition to attending monthly two-hour board meetings and a yearly annual board of directors retreat and strategy meeting. Board members may dial-in to meetings by phone or the internet if they are unable to attend in person.
NorCalPCA has two types of board directors, Regional Directors and At Large Directors:
Regional Directors are responsible for the coordination and facilitation of activities and events in their geographic area, for participation in member group events and activities in their area, for representing their member group on Board decisions and reporting back to the member group. Regional directors can expect occasional assistance from at large directors for certain types of programming in their areas. Each region is allotted a budget to support events and activities, Regional Directors are responsible for spending these funds.
At Large Directors are responsible for supporting the regional directors and the membership as a whole, usually in a skills-based capacity. In the past, At Large Directors have helped with:
+ Volunteer Support: developing and implementing NorCalPCA's returned volunteer mentoring, applicant mentoring and the Professional Development Initiative
+ Communications: creating and disseminating the organizations emails and newsletters.
+ Development: helping keep NorCalPCA funded through non-dues revenues from sponsors and donors.
+ Special Events: managing the organization's Annual Summer BBQ, Annual Holiday Party, Annual General Meeting, and other events.
+ Membership: recruiting new members and helping mange the membership database.
+ Finances: helping with financial matters, bookkeeping, taxes, etc.
+ And more! Is there something you want to work on that isn't listed here? We'd love to help you accomplish it as a board member.
Ready to serve? Apply to join NorCalPCA's Board of Directors!
For any questions regarding the election, please email Elections@NorCalPCA.org.
---